Geosynthetics are the synthetic products that are used in a wide ranges of civil engineering, transportation, environmental and sustainable building projects.  As the professional geosynthetics manufacturers, wholesalers and suppliers, The Best Project Material Co., Ltd (BPM) has dedicated to supplying one stop geosynthetic products and services to worldwide customers since its foundation in 2007. We have over 120 professional staffs and 16,000 square meters manufacturing factory equipped with state of the art production lines. Our innovative, high quality geosynthetic products include geomembranes, geotextiles, geocells, geosynthetic clay liners (GCLs), drainage boards, geogrids, etc. All BPM brand geosynthetics has been certificated by the ISO9001, ISO14001, Soncap, SASO and BV certificates and passed the test of SGS and Intertek etc. Product innovation, quality assurance and customer satisfaction are our long term commitment to our worldwide customers. Hope to be your partners.
One Stop Geosynthetics Solution
for All Your Environmental, Civil and Industrial Applications
BPM has been Designing, Manufacturing and Exporting Geosynthetic Products for Over 10 Years
Geomembranes are the impermeable geosynthetic products that have better physical, mechanical and chemical resistance properties protecting environment and water resources. Compared with traditional concrete, asphalt and compacted clay, geomembranes have proven to be far more effective, safe economic, fast deployment and easy transportation. They are widely used as canal, aquaculture, irrigation ponds and remediation liners, other liner applications include landfills, wastewater treatment lagoons, oil and gas exploration, etc al.  More information available…
Geotextiles are the permeable and durable textile materials widely used to separate, filter, reinforce, protect, retain or drain soil. They are usually made from a synthetic polymer such as polypropylene, polyester, polyethylene or polyamides and processed by woven, needle punched or heat bonded methods. Geotextiles and related products are ideal materials for civil construction applications such as roads, harbors, reservoirs, canals, dams and many others retaining construction to improve soil stability, provide erosion control or aid in drainage.  More information available…
BPM brand geocells are made with finest quality high density polyethylene (HDPE) or elastic resin to ensure consistent, longer lasting performance with a wide range of cell sizes and depths to meet your project and civil engineering application requirements. Geocells are the cost effective geosythetic products which are widely used in construction for erosion control, soil stabilization on flat ground, shorelines, steep slopes, multi-layered retaining walls, channel protection and structural reinforcement for heavy duty load support roads and earth retention.  More information available…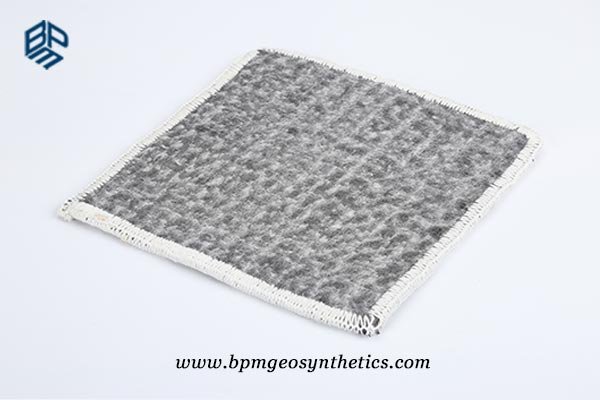 Geosynthetic clay liners (GCLs) are often made with two layers of geosynthetics such as geomembrane or geotexitle stitched together surrounding a layered natural or processed sodium bentonite. BPM are supplying a wide range of GCLs for a variety of environmental containment applications as an alternative to traditional compacted clay liners to satisfy your exact project requirements. Our high quality geosynthetic clay liners have the characteristics of self-sealing, easy installation, better hydraulic performance and resistance to varying weather conditions.  More information available…
Drainage Boards are the single or multi-layered geosynthetic products which are often made with polypropylene PP or regenerated HDPE, some of them are covered with thermally bonded filament nonwoven geotextiles. BPM drainage Board products are widely used as drainage elements beneath traffic areas like frequently used pathways, car or truck usage, intensive green roofs or on vertical building components, etc. BPM brand high quality drainage board products include drainage net, drainage cell, drainage sheet, HDPE grass paver and other customized drainage boards. More information available…
BPM brand Geogrids are the geosynthetic products commonly made with polymer materrials. Due to the abilities of strength in tension and heavy load distribution across large area, Geogrids are widely used to reinforce soils and other materials in construction applications such retaining walls, foundation soil and Pavement Construction, etc. Typical geogrids models include biaxial geogrids, uniaxial geogrids and fiberglass geogrids. They have the features of strong tension, higher bearing load capacity, easy construction, land optimization, soil erosion protection, lower maintenance cost, etc. More information available…
One Stop Geosynthetics Solution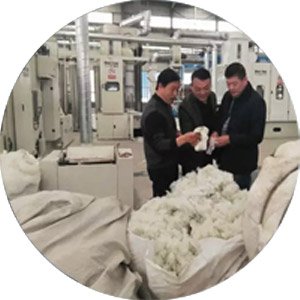 Top Quality Raw Materials
Advanced Production Lines & Processes
Strict Testing & Quality Control
Careful Packaging and Shipment
Professional deployment & Commission
Our Happy Worldwide Customers
BPM has been specializing in delivering one stop geosynthetics and solutions to worldwide customers since its foundation in 2007. In recent years, we have been keeping on investing in technological innovation, manufacturing facilities improvement and turnkey engineering abilities. We had invested 10 million dollars into our manufacturing factory with advanced production lines and optimized manufacturing process. BPM brand geomembranes and other geosynthetics products and solutions can meet your requirements by our solid technologies and professional staffs.
BPM has provided many types of effective and state of the art geosynthetic products to over 36 countries. Our main customers are from Australia, France, Sweden, UK, Hong Kong, Hungary, New Zealand, Poland, Mexico, Ecuador, Brazil, Pakistan, Bangladesh, Thailand, Vietnam, Malaysia, Indonesia, Singapore, Philippines, Sri Lanka, India, UAE, Saudi Arabia, Qatar, Kenya, Ghana, Ethiopia, Somalia, Nigeria, South Africa, Swaziland, Mongolia etc.
Recent News & Cases
bpmgeosynthetics
Impermeable geomembrane is widely used across a variety of industries including waste, water, aquaculture, mining, power plant, industrial and [...]
bpmgeosynthetics
As the professional geosynthetic liner manufacturers, wholesalers and suppliers, The Best Project Material Co., Ltd (BPM) had dedicated to [...]
bpmgeosynthetics
Geomembrane pond liner is the extensively used smooth geomembrane HDPE liner for water containment which is made of specially formulated high [...]